Maillard is an eclectic sharing restaurant, based in Mechelen, Belgium. Embrace the power of uniting people, share the stories, enjoy the flavours, sip the wines. No more, no less.
Ons culinair verhaal
Maillard is ontstaan uit onze vriendschap én onze passie voor lekker eten. Het doel? Een restaurant creëren dat uitblinkt in duidelijke smaken, werken met kwalitatieve producten en dat allemaal in een fijn kader, geserveerd met de glimlach. Een restaurant zonder overdreven franjes. Lekker eten en een goed glas erbij: niets meer, maar zeker ook niets minder.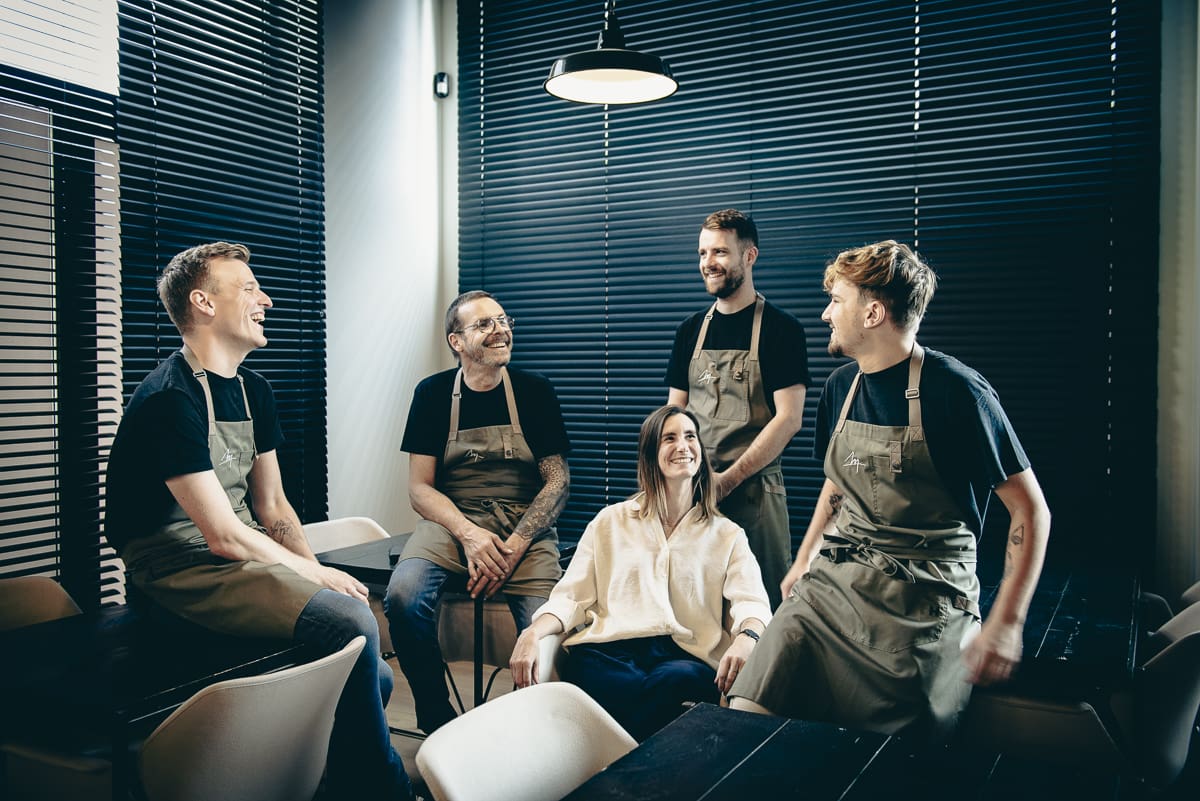 Work with us
Maillard zoekt versterking (flexi/student). Je hoeft geen 10 jaar op je teller te hebben, maar weten dat sardientjes uit de zee komen en dat sauvignon blanc een druivensoort is, helpt. We beloven je een geweldige werksfeer in een dynamisch team.
"*" indicates required fields
Directions
Kom je met de trein, dan is het slechts een half minuutje wandelen tot in Maillard. Ben je met de auto, dan raden we je aan om een van de twee ondergrondse parkings te nemen, elk op 5 minuten wandelen. Parking Bruul en Parking Mechelen P1 (station) zijn het dichtstbij. Uiteraard kun je ook proberen in de omliggende straten een plekje te vinden.